SAVINGS

Savings Options That Put You First

At First National Bank Minnesota, we're all about helping you save money for the future, and we make it easy to do that with our various Savings account options. Whether you're looking for a standard savings account or want to receive higher interest with a Money Market Savings account, we are sure to have the savings account that suits your needs and lifestyle.
Personal Savings
Our Regular Savings account is our most popular type of savings account for customers age 19 and older. With a minimum deposit of only $300, you can earn compounded interest on a quarterly basis and begin to see your savings add up.
$300 minimum opening deposit
There is a $5 monthly service charge if the balance falls below $300 any day of the month
Free online banking
Statements mailed quarterly
Telephone banking services
Tiered interest rates
FDIC insured
Personal Money Market Savings
If you want more from your savings, our Personal Money Market Savings account may be just right for you. This account earns interest on a monthly basis and comes with the ability to write checks and withdraw cash.
$1,000 minimum opening deposit
There is a $10 monthly maintenance fee if the balance falls below $1,000 any day of the month
Free online banking
Tiered interest rates
Direct deposit available
Telephone banking services
FDIC insured
First Young Investors (Youth Account Serving Customers Through 18 Years Old)

As a member of First Young Investors Club you will learn a lot about banking and making your money work for you. Stop in and see a Universal Banker to learn more.

No minimum balance
No monthly fee
Tiered interest rates based on collected balance
Christmas Club Savings
Saving money for the holidays has never been easier! By joining the Christmas Club at First National Bank Minnesota, you will receive a Christmas Club check in October for all the contributions you make to this special account, which makes Christmas shopping so much easier!
Christmas Club check sent in October for the entire balance in the account; therefore, periodic withdrawals are not allowed.
Health Savings Account
Investing in your health is easy with a Health Savings Account from First National Bank Minnesota. If you qualify for this type of savings account, the money you contribute is not subject to income tax and is available to pay for qualified health care expenses. Health Savings Accounts or HSA's were created by Congress to combat rising medical costs. It is like an IRA account that is designed exclusively for covering medical expenses.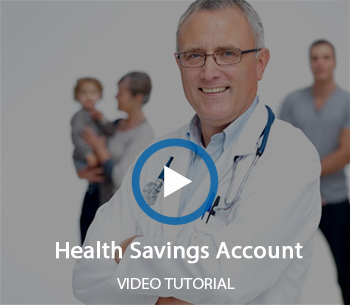 Certificates of Deposit

Looking for a way to supplement your savings? Consider opening a Certificate of Deposit (CD). A CD is a great choice if you want a guaranteed interest rate and you are willing to invest for a certain period of time. Your investment is insured by the FDIC up to at least $250,000. First National Bank Minnesota offers a variety of CD rates and terms, ranging from 6 months to 72 months! We also have periodic "specials" that may offer an enhanced rate if you choose that product.