ONLINE SERVICES

With our secure online services, you can stay on top of your finances by getting real-time information and completing transactions from your computer, giving you 24/7 access to your finances!
Originate - Online Account Opening
Originate – Online Account Opening is an optimized account opening process for all your compatible devices that can be done anytime, from anywhere you have an internet connection. With Originate - Online Account Opening you can:
Use a phone or tablet to scan your Photo ID and autofill your information
Save your application and return to it later
Keep your information safe using our encryption process and servers
Use the tool tips to get consistent help and explanations
Select and fund your accounts all from one easy to use location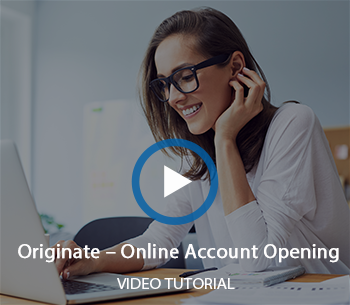 If you are an existing First National Bank Minnesota customer, you can open an account easily by logging in to Online Banking and clicking the "Open A New Account" link on the online banking home screen.
NEW CUSTOMERS - CLICK HERE TO OPEN AN ACCOUNT
Online Banking
Enjoy the Benefits of Safe & Secure Online Banking
Access your account online any time using the Online Banking login on our homepage! You can click the First National Bank Minnesota logo in the upper left hand corner of any page on the site to return to the homepage.
First National Bank Minnesota Online Banking services enable you to immediately access your account information from the convenience of your own home or office in a safe and secure online environment. With our Online Banking services, you can:
View account balances
Pay bills
View account history
View current transaction information
View images of checks and deposits
Search history by check number, amount or date range
Export history to personal finance software, such as Quicken and MS Money
View transaction in checkbook format
View statements online
Transfer funds between accounts
Make payments to your First National Bank Minnesota loans by using the transfer option
Request stop payments
Set up text and email alerts
Mobile Banking, Online Banking & Bill Pay Service Agreement
Alerts
Staying on track with your finances has never been easier with First National Bank Minnesota's Online Banking alert system – Notifi. Notifi allows you to receive alerts and notifications to most devices or systems in real-time, so that you will know exactly what's happening with your money. With Notifi, you will have more control over all aspects of your banking account activity. Just set up your alerts and relax. Here are just a few examples of alerts you can set:
Low account balance
ATM withdrawals
Deposits cleared
Withdrawals over threshold
Password changes
And many more!
With Notifi, you simply setup your account, choose the delivery method, and prepare for more control over exactly what's happening with your money, even watch for suspicious activity in your personal or business accounts in real-time. Notifi is currently capable of delivering alerts through the following channels:
Receive Alerts through text messages*
Receive email messages about your account activity.
Receive push notifications from your smartphone. Activate these alerts from our Mobile Banking app.
View your Alerts every time you log on to Online Banking.
WATCH OUR VIDEO TUTORIALS TO LEARN HOW TO SET UP AND USE NOTIFI ALERTS: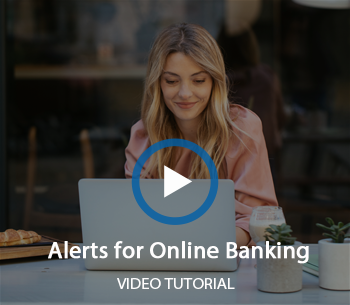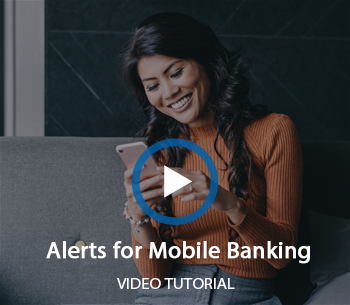 Mobile Banking, Online Banking & Bill Pay Service Agreement
With Notifi Alerts you'll always know exactly what's happening with your money. We invite you to set up your Alerts today!
Mobile Banking
With Mobile Banking, We Go Where You Go
At First National Bank Minnesota, we enjoy providing our customers with the banking services they need when they need them. Now you can take the bank with you wherever you go — anytime, anywhere—with First National Bank Minnesota's Mobile Banking capabilities.
The Power of Mobile Banking
With Mobile Banking and the First National Bank Minnesota Mobile Banking App for Apple and Android devices, you can access your account(s) from your mobile device anywhere you go. With the power of Mobile Banking, you can:
Access real time account information
Deposit checks
Transfer funds between accounts
Pay bills
Find our branch and atm locations
Set up text and email alerts
The convenience of Online Banking on your mobile device. It is available to anyone enrolled in Online Banking. To enroll, log in to Online Banking, select Mobile Banking from the Options tab, and complete the enrollment process. It's that easy!
Download the First National Bank Minnesota Mobile Banking App Today!
New to mobile banking? Download the app by searching "First National Bank Minnesota Mobile" in the Google Play Store or "First National Bank MN Mobile" in the Apple App Store!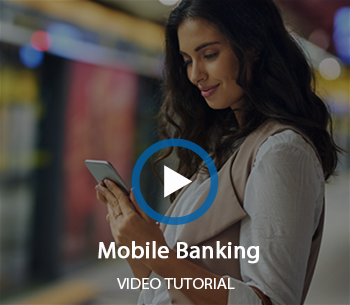 Mobile Banking, Online Banking & Bill Pay Service Agreement
Manage My Cards
Manage your cards with our new and improved card controls. Staying in control of your cards is easier than ever. Our powerful card controls offer you an all-in-one dashboard for managing your cards and how they are used, viewing your transactions, and staying informed.
View spending by category, monthly trends, and location
Easily lock and unlock cards
Restrict purchases to location, merchant categories, or transaction types
Set up alerts based on transaction type, merchant category, location, or even spend limit
Set travel plans
Report cards lost or stolen and order new ones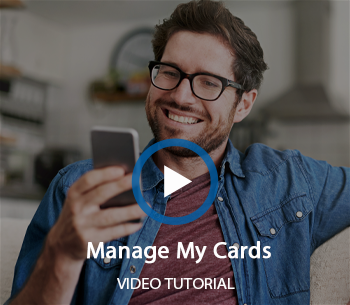 Mobile Deposit
You can use our Mobile Deposit service in Mobile Banking simply by choosing the Deposit function through your mobile device's banking app.
How It Works
It's so easy! The Deposit process is as simple as taking a picture of the front and back of your check using your mobile device to deposit your check no matter where you are.
Select the deposit button and choose to deposit check
Choose the account to deposit to
Enter the amount of the check to deposit
Endorse the check and write, "For Mobile Deposit Only, FNBMN" or "For FNBMN Mobile Deposit Only" on the back
Take photos of the front and back of the endorsed check
Verify and submit the deposit
Please keep your paper check until funds are posted to your account.
Deposits made before 4 PM CT on a business day will be considered for deposit the same day.
Deposits made after 4 PM CT may be considered for deposit the next business day.
Mobile Deposit is available free of charge. Mobile carrier fees may apply.
The check deposit limit is $5,000 and the daily limit for mobile deposit is $5,000.
Bill Pay
Bill Pay is the easier, faster and safer way to pay all your bills. Hop into the convenience of paying all your bills from one secure website and gain greater control over both your time and your finances.
Mobile Banking, Online Banking & Bill Pay Service Agreement
e-Statements
Why waste time and paper when you can sign up for online account statements from First National Bank Minnesota? E-Statements don't just save paper. They save time and are convenient and secure.
Benefits of E-Statements
Aside from the convenience that comes with accessing your account statements online, e-Statements enable you to:
See your statements right when they are available
Protect against identify theft by not receiving paper statements through the mail
Be environmentally friendly
Access all available statements in one location
Easily download and save for permanent storage
If you're already a registered Online Banking user, signing up for e-Statements is easy! Simply log in to your online banking account and click the "Profile" link in the upper right hand corner of the page. Electronic statements are listed in your profile. Click the "Edit" button to find the accounts that are eligible for e-statements.
At the end of each statement cycle, you will receive an email letting you know your eStatement is ready. Just log in to your online banking account, click on the account number link, go to the Documents link at the top of the window, and click Submit. As each statement cycle passes, your list will grow to a maximum of 24 months worth of statements. We encourage you to regularly download your statement for long term reference.
This long-term storage (longer than 24 months) of your statements can be done by saving the PDF file to your computer or portable storage device (i.e. CD or USB drive.) To do this, open the statement and select File, Save a Copy and select where you want the file saved.
Helpful Tip: Backing up your saved files on a regular basis is highly recommended. A possible backup method would be to save them on a CD or USB drive and keep it in your Safe Deposit Box at the bank. The annual Safe Deposit rent notice would be a convenient reminder to replace or update your statement backup CD or USB drive.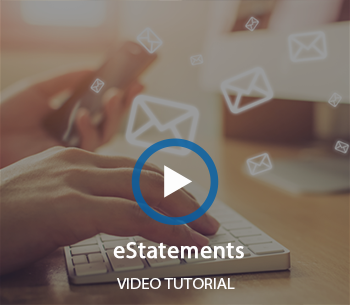 Mobile Wallet
Your New Way to Pay!
Add your First National Bank Minnesota debit card to your Mobile Wallet! A mobile wallet stores information like credit cards and debit cards on a mobile device. The FNBMN mobile wallet will work across all devices - Apple Pay/Samsung Pay/Google Pay. When your debit card is added to the mobile wallet, it will allow you to make in-store payments without having to carry cash or physical credit cards.